All information submitted will be kept confidential.
Step 1: Find Your Representatives
Find Your Representatives and Write Down Your District Numbers
Use the green button below to find your State Senator and State Delegate.
Enter your home address in the "Who's My Legislator?" Search Box.
Write down the numbers listed for your State Delegate and State Senator.
Example Picture Only - Please Use Your Own Home Address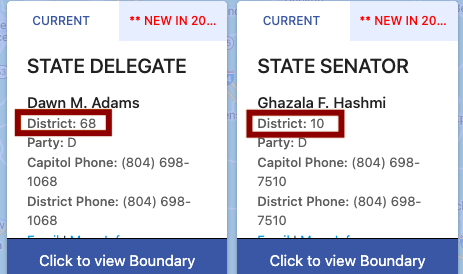 Step 2: Complete Your Registration